PERFECT Gift Idea for Anyone You Want to Impress!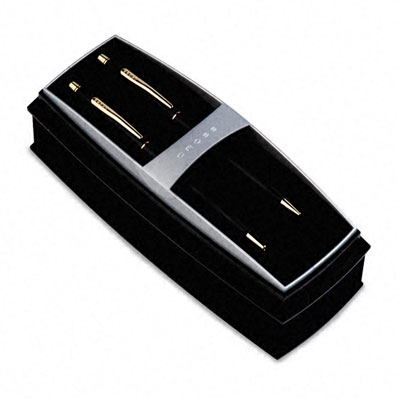 For a straight up pen fanatic, like me, the A.T. Cross Classic Century Ballpoint Pen and Pencil Set with/23 Kt. Gold Accents
, pictured here, would be a Chirstmas gift to end all Christmas gifts.
Perfect for office co-workers, this set is even highbrow enough for the boss. It'd also make an especially nice (and useful) gift for your favorite student.
Actually, it's ideal for anyone you want to impress – because it's certain to leave an impression.
Click through the link above for more information and to take a closer look.